Mountain bike vacation
or bicycle holidays in the Dolomites
Spend your bike holiday in South Tyrol on your mountain bike, on a regular touring bike or on an e-bike – It's up to you. In any case, you will enjoy great mountain bike tours, but also leisurely bicycle rides, in the Badia Valley. For alpine pass tours, such as the Passo delle Erbe, you best use a racing bike. Take a racing bike tour to Untermoi via Longega and Rina. If you take your time, you may also use a touring bike for this itinerary. A shorter bike ride takes you to the Armentara Meadows, which however leads partly over gravel. Here, a mountain bike is certainly the best choice, but the route is practicable also with a solid touring bike.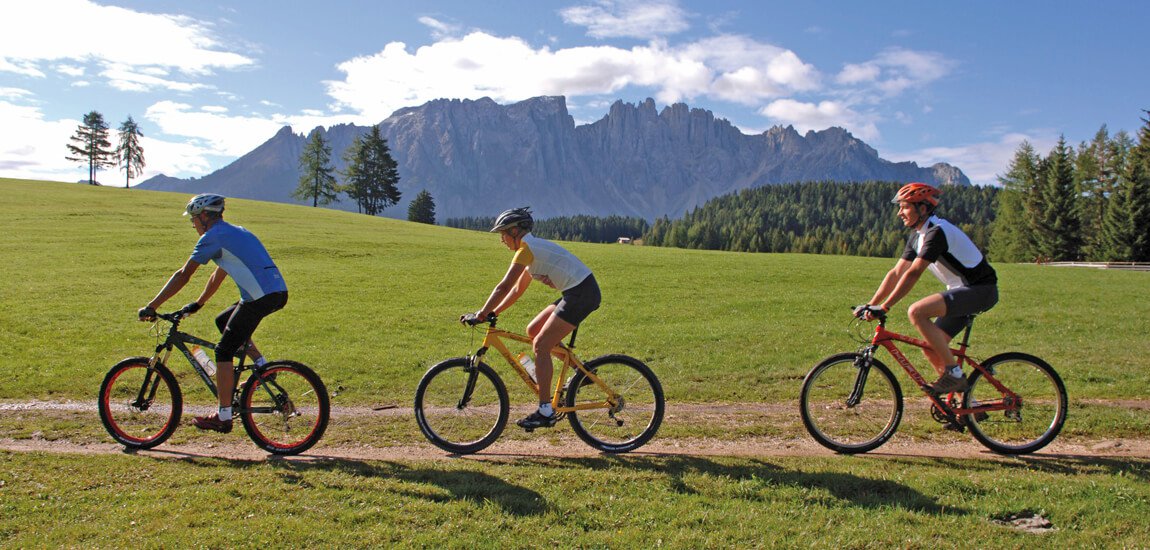 The holiday farm Pramperch
is a perfect starting point for your bike vacation in South Tyrol
We are very happy if you reach us by bike at the holiday farm Pramperch. You may safely park your bicycles in our garage, or rent a bicycle from us. The tours described above and many more start directly from our farm. However, for adventurous mountain bikers, there also are more challenging itineraries, like the Plan de Corones Circuit, the Sasso Croce Tour, the Fanes Tour, or the Freeride-Trail "Furcia" at Plan de Corones. From the Badia Valley, every day you may take a mountain bike tour in a different direction and thus spend a varied bike holiday in the Dolomites.